By: Andrea Schmidt
Pinnacle Productions was at the very first RuralX in Aberdeen, SD, three years ago. They are the people behind the scenes, helping to keep things running smoothly through audio/video technology while coordinating many of the details.
When they were first approached to help with RuralX, Chris Hintz, founder and president of Pinnacle Productions, found that he could be behind the mission of RuralX as well.
"I love RuralX," Hintz says. "I think what it stands for is amazing. I grew up in a town of 700 people, and watched our main street erode, and the main street of my mom's hometown erode. My aunts and uncles all live in small towns. Most of our staff is from smaller towns. To me that's an important part."
Hintz says he appreciates that Dakota Resources brings people together through RuralX to change the course of rural communities so they can thrive.
"The collaboration, the conversations that happen every year are great," he says. "Yes, we're providing a valuable service, at least I hope we are for RuralX and Dakota Resources. But we're also students. The speakers are doing exactly what they're supposed to be doing, which is to get people to connect and engage and do something instead of sit on the sidelines and say 'Woe is me. Why are our kids leaving?' You know, what can we do to make the kids want to come back, or better yet, to make the kids want to stay?"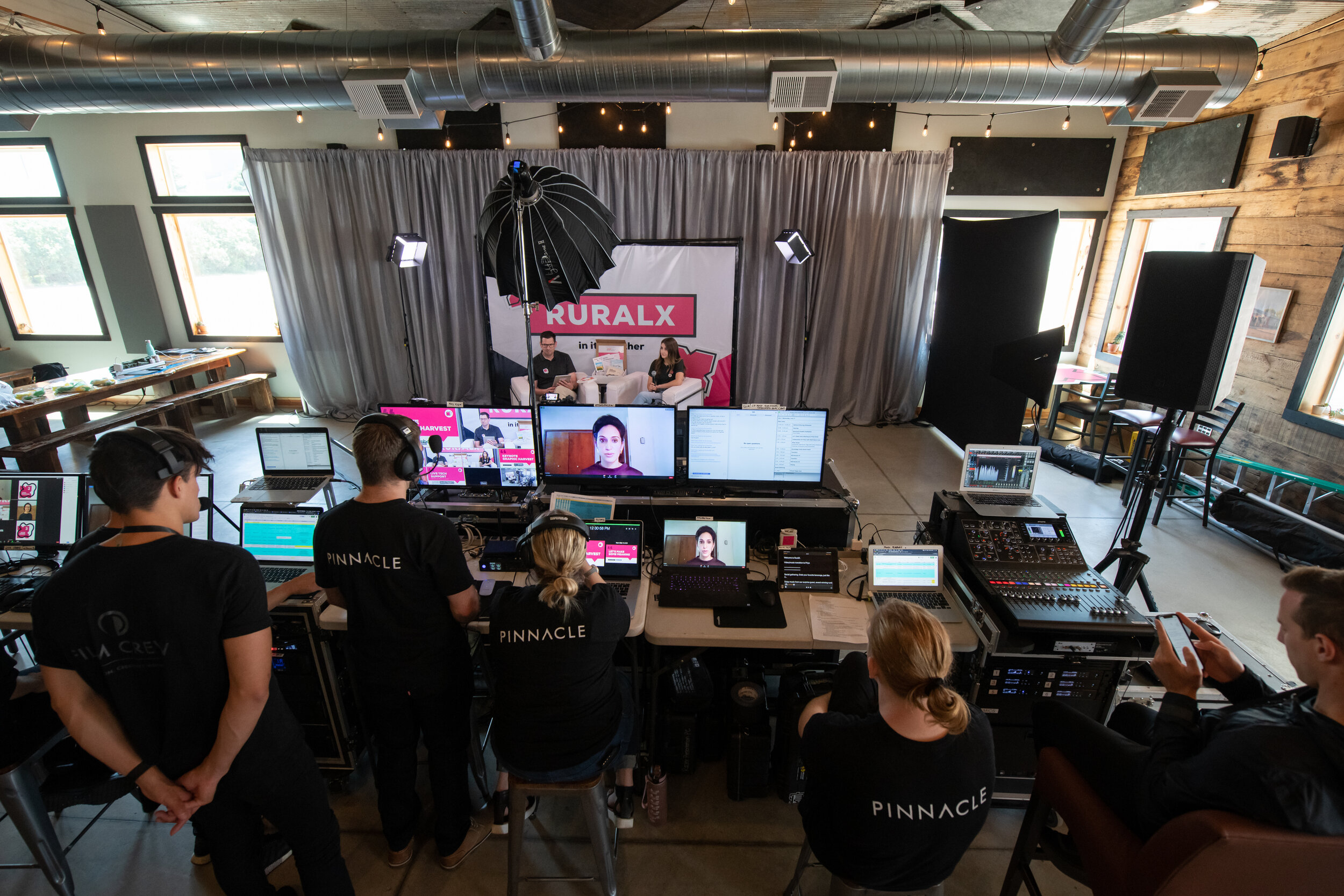 One of the purposes of RuraX is to bring people together who are trying to make a real difference in their communities. Whether it's an economic development professional, a city council member, or a community shaper with an idea, RuralX is a place where they can come together to help communities grow.
"I think it's cool to see that people are actively doing something that might not necessarily benefit them," says Hintz, "but it will benefit generations of others who choose to call one of these smaller cities home. And this is not the harvest, it's the seed. The more seeds that you plant, the more connected you become. The more connected you become, the stronger your roots are. So people, instead of looking for reasons to leave, are looking for reasons to stay."
Hintz says sometimes making positive changes means stepping out of comfort zones, and finding support to do that is very important.
"It takes a group of committed people to be a little crazy, daring, ludicrous, whatever you want to call it," he says. "Someone who has a dream that wants to develop something, and as long as we have talent in South Dakota – and we've always had talent – we can go anywhere in the United States. If you want a job and they ask you where you're from – South Dakota, North Dakota, Minnesota – doors just magically open. Because they know your work ethic is strong and they know your background is. The fact that we live here and make a home and a life, it's a choice."
Share This Story, Choose Your Platform!