Harvest Hoven: A Community Coaching Story
It's harvest time here in rural communities across the Midwest and the nation, and it's that word "harvest" that rings so true for communities like Hoven, South Dakota. While many think of crops like beans and corn as integral parts of a farmer's fall harvest, the town of Hoven experiences a harvest each day, with the help of Dakota Resources, as community volunteers work together to reach their potential of creating a thriving rural community.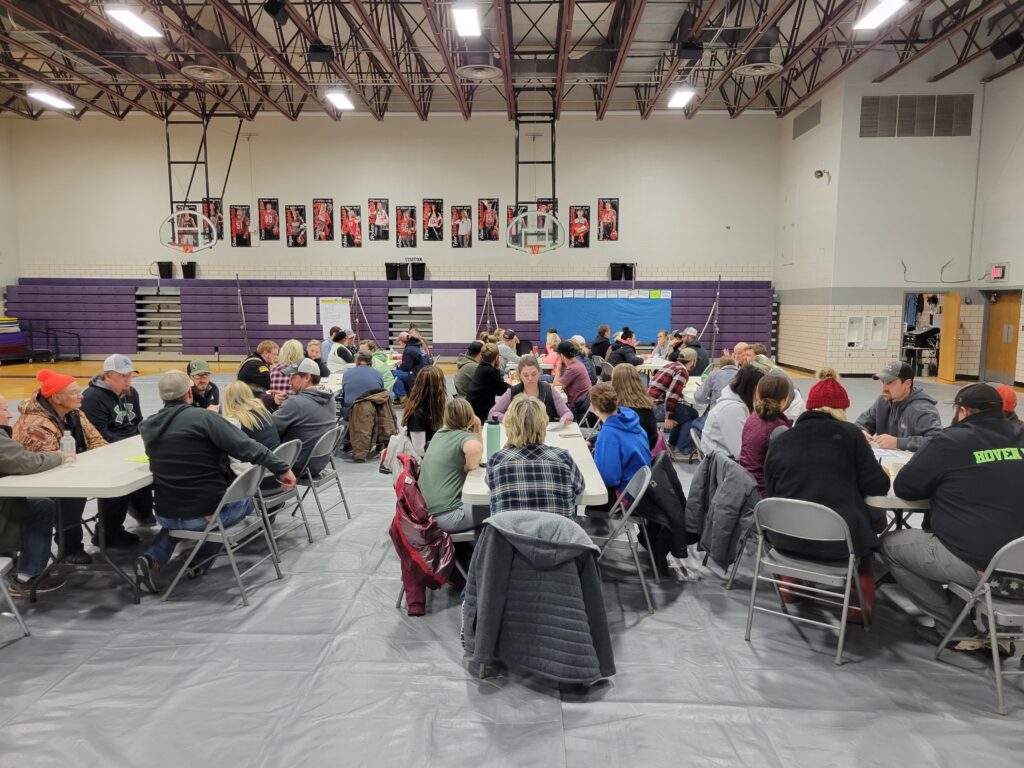 Hoven's relationship with Dakota Resources began in 2015 through Empower Community Coaching. Together with volunteers across the community, various priorities within the community were identified, including business development, healthcare, housing development, recreational amenities, and daycare, which is key to attracting young families to Hoven.
Thanks to active volunteers in Hoven, led by Vern Rausch, who served as coordinator during Hoven's initial collaboration with Dakota Resources beginning in 2015, much progress was made in identified priority areas, including:
Initiating a rehabilitation project to improve Hoven's existing motel;

Opening three new daycare facilities in town by 2018;

Providing new housing options and renovated existing senior living facilities in town; and

Improving the city's baseball fields by installing a new scoreboard, resurfacing the field, purchasing new bleachers, and building a new concession stand.
These accomplishments are just a few examples of the power of collaborating towards a common vision, says Vern Rausch, former community coordinator.
"A lot of this work wouldn't have happened without Dakota Resources coming in and motivating the people in Hoven to see that things can be done in a small town," Rausch said. "It was really gratifying and exciting to see people getting involved and taking an active role in accomplishing these community goals."
After three solid years of creating and exploring solutions for healthcare, housing, business, daycare, and youth recreation, the five teams of volunteers had reaped the rewards of their harvest and were ready for a break from formalized community coaching provided by Dakota Resources. The community of Hoven continued their efforts to engage volunteers in town and make progress on these priorities. In particular, Hoven hosted a successful All-School Reunion in 2019, as well as a community health day in partnership with Avera Now. The community has since added other annual summer events as well.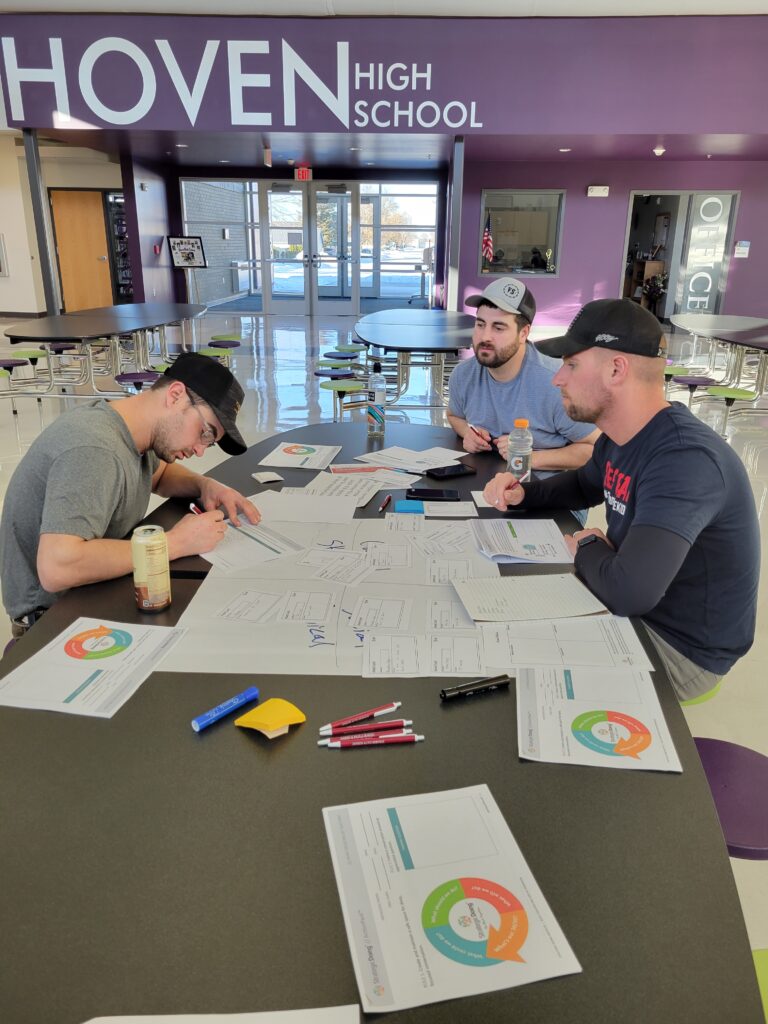 Then, in 2021, current community coordinator Mike Hobert reached out to Dakota Resources again for additional support, a move that Dakota Resources' Paula Jensen says is evidence of Hoven's commitment to community investment and engagement.
"This team of volunteers put into play in 2015 a process of gathering Hoven residents around priorities they cared about," Jensen said. "Now, the next generation of leaders – a group of 30+ dedicated community volunteers – are investing again to identify their strategic priorities and activate some solutions."
As a Hoven resident for nearly 20 years and a member of the Hoven City Council, Hobert's seen many young couples and families move to town, and while that's been a blessing for the town of Hoven, he also began to notice some growing pains in recent years, particularly when it comes to the longevity of commercial infrastructure and a lack of quality housing options.
"In 2021, I realized that I needed help mobilizing other members of my community and organizing our work in a way that gave us better chances for success," Hobert said. "Almost all of the people working to improve our community have full-time or part-time jobs, as well as family responsibilities and civic obligations, so it is very hard to find the time and energy to lead these initiatives on our own. We needed additional support."
Since re-engaging with Dakota Resources, much work has been done to continue investing in Hoven's community development. Four initiatives, including business, housing, daycare, and a swimming pool, were identified, and committees were formed in late 2022 to help coordinate the efforts of volunteers. 
According to Hobert, significant progress has been made on all four priorities. First, the daycare committee achieved its primary goal of securing a building, hiring a manager, and opening its doors before the school year began this fall. In addition, the committee working on the swimming pool facility has raised nearly $35,000 in funds to put toward major improvements and renovations; they've also applied for more than $85,000 in grant funds.
Additionally, the housing committee has removed one existing building and has plans to remove several more before the end of the year, all in an effort to ready these lots for future development. Finally, in addition to work on the town grocery store, the business committee has recommended the formation of the Hoven Development Corporation, which Hobert says will offer the community a vehicle to pursue both commercial and residential development.
"The Community Coaching experience is vital to rural development in places like Hoven," Hobert said. "We have really seen a lot of initiative and energy coming from many younger members of our community, and it has been gratifying to see the next generation step up and immerse themselves into their respective committees. There is a renewed sense of pride in Hoven, and working with Dakota Resources has given us the knowledge and expertise necessary to achieve success. I am confident that we have the right people on board to accomplish our goals, both now and in the future."
Share This Story, Choose Your Platform!