Are you interested in joining the Thriverr community?
We are launching our new membership called Thriverr SOLO in early fall 2023.
Sign up and be the first to know when we launch!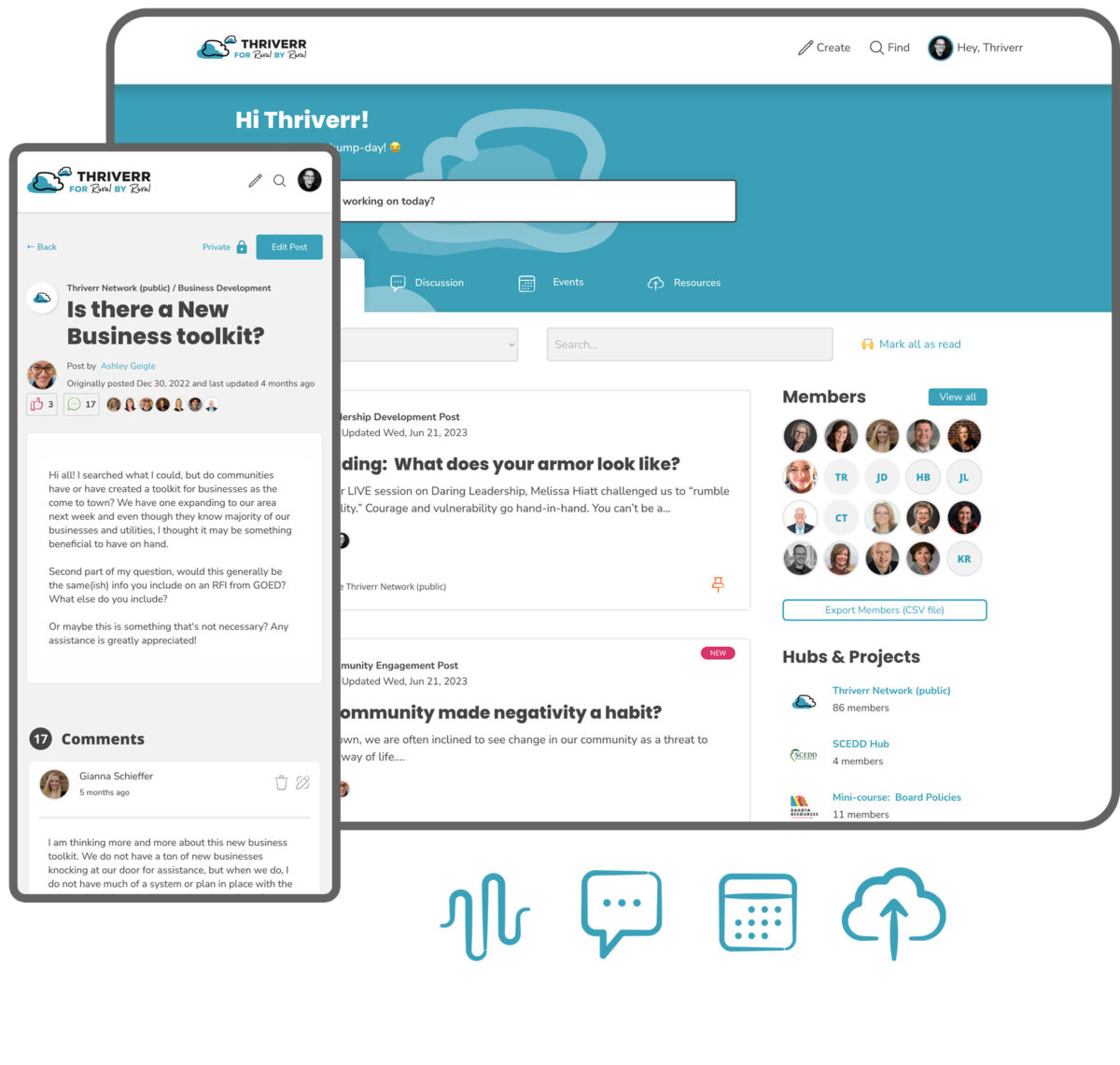 Who is a Thriverr?
Thriverrs are rural leaders who are looking to connect with and learn alongside other rural leaders. They share these core values:
They care deeply about the future of their communities and want to help it thrive.

They believe both community AND economic development are needed for a thriving rural community.

They want to connect with other Thriverrs to share their expertise and learn from others' expertise.

They know the future of rural is here, and we will shape it together.
What can I expect with a Solo membership?
Our Thriverr network is the epicenter of our work. This membership level grants an individual leader access to…
All tools and features of Thriverr, including the resource library, discussion board, event calendar, and Spaces.

On demand peer support through discussion boards.

Access to Thriverr Live events.

Discounted registrations to our Thriverr Gathering events.